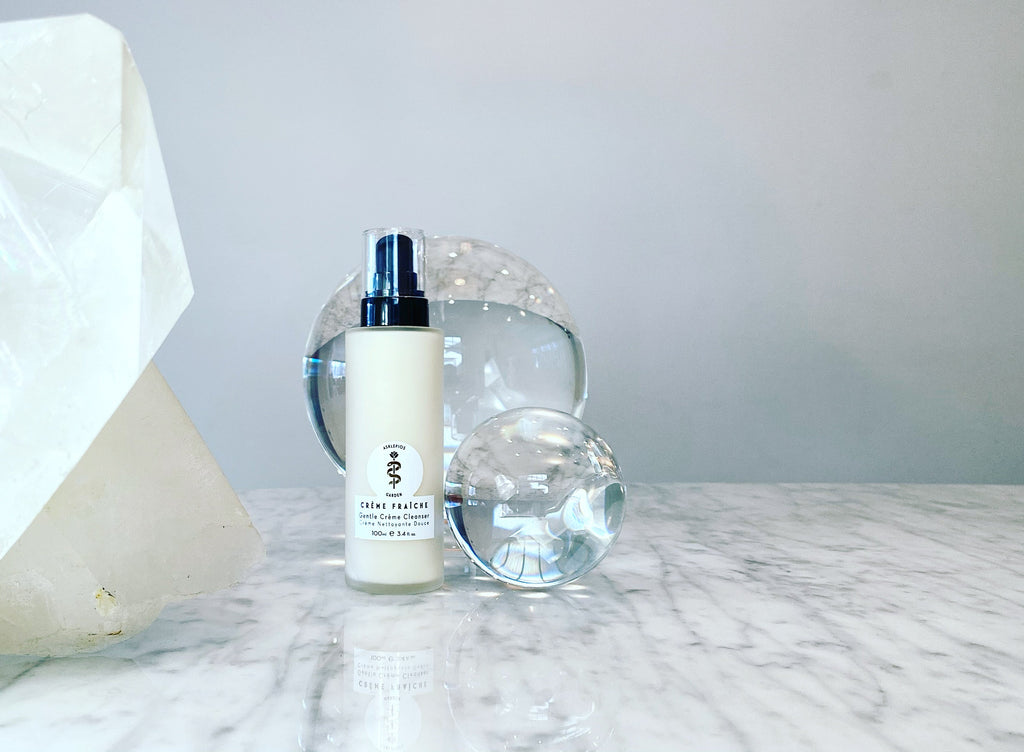 Introducing a fresh creme cleanser to start your day. Gentle for day / night cleansing & packed with adaptogens and phyto-nutrients.
✨Ashwagandha - An antidote to skin stress. This ancient remedy may help to reduce the appearance of ageing skin, clear clogged pores, and even out skin tone. Ashwagandha is therapeutic in calming your skin, and stimulating to your mind.
✨Helichrysum - helps smooth both skin tone and texture, reduces the appearance of fine lines, and its emollient properties help keep skin hydrated.
✨White Lotus - Lotus flower contains a significant amount of potent antioxidants, flavonoids, polyphenol, and vitamins. As a result, these compounds provide natural antiaging benefits to the skin. Antioxidants protect the skin from free radicals that damage skin and cause signs of aging.
✨Aloe Vera - An anti-inflammatory hero ingredient that supports the production and release of collagen.
It has an antioxidant effect that can help repair sun damage and slow down the aging process of the skin. Aloe helps to make the skin more flexible and supple, and contains a rich array of vitamins and minerals.
Scented naturally with skin beautifying essential oils, Crème Fraîche has a scent reminiscent of citrus cream, myrrh & uplifting rose geranium.