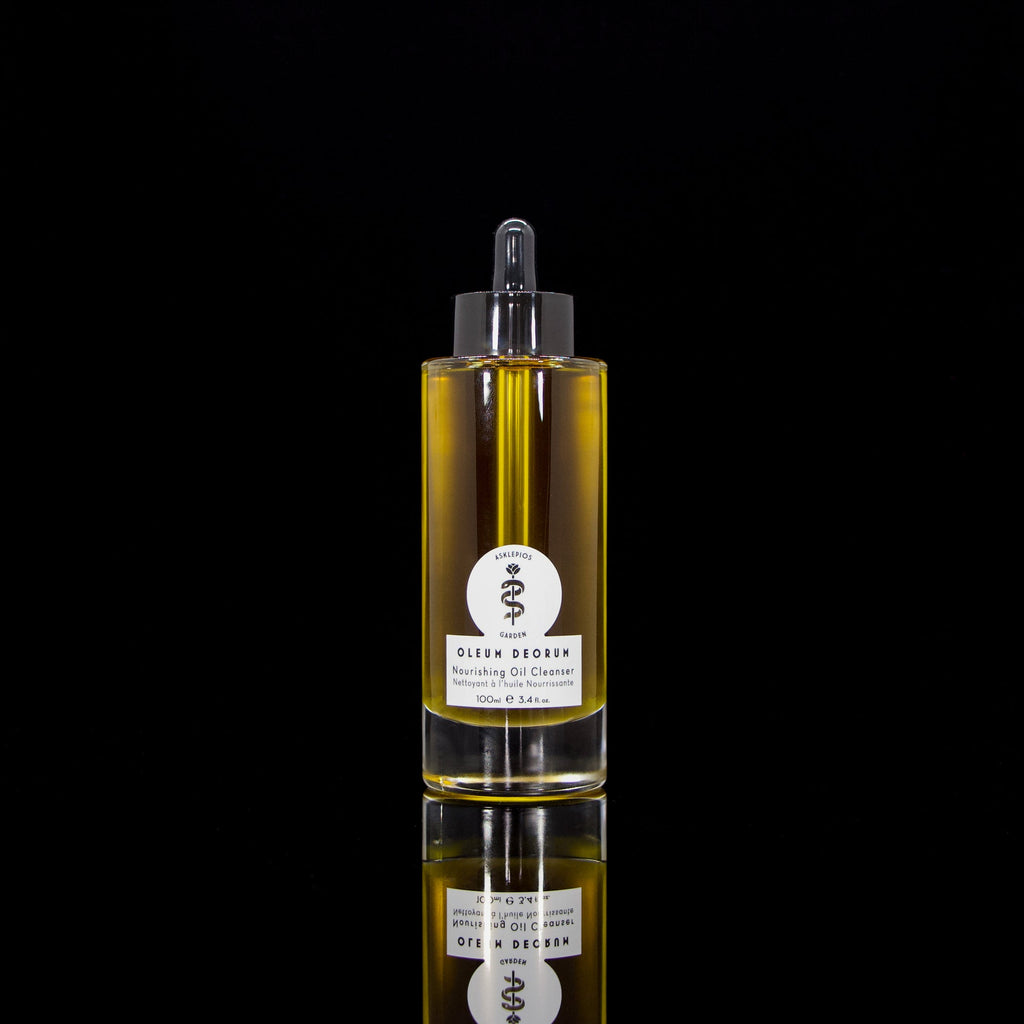 Oil of the Gods.
Introducing Oleum Deorum. A morning/night nourishing & gentle cleansing oil that breaks down dirt and dissolves makeup without stripping the skin moisture barrier. Leaving you with a supple & soft face. Works wonderfully for makeup removal, sensitive, & dry, uneven skin types. With a scent reminiscent of citrus cream, Myrrh & uplifting Rose Geranium.
Hero Ingredients:
✨Jojoba - Jojoba oil is abundant in important vitamins and minerals, including Vitamins E and B-complex, zinc, copper, selenium, chromium and iodine. It is best for normal to dry skin. Jojoba oil restores the natural balance of the skin by bringing in moisture and hydration while removing excess skin sebum. Lastly, jojoba oil is antibacterial, anti-inflammatory, non-toxic and non-comedogenic, meaning, it will not clog your pores.
✨Holy Basil - Highly revered in India for over 5,000 years, Tulsi has an uplifting and slightly awakening effect on the mind. Tulsi (Holy Basil) is beneficial for the skin due to its anti-fungal, antibacterial properties. Tulsi promotes a smooth, even skin tone.
✨Manuka - Manuka Oil has been treasured for centuries by the Maori people, who are indigenous to New Zealand, where the low shrub originates. As Manuka Oil is filled with antibacterial properties, it's perfect for keeping the skin clear and fighting off any bacterial growth. Manuka Oil also has can be used as an effective way to treat damaged skin and scarring caused by acne, as it works to promote the skin cell regeneration.
✨Red Raspberry Seed Oil - A luxurious and light oil, Red Raspberry Seed has Very high levels of phytosterols that can help reduce trans-epidermal water loss, thereby helping to keep skin moisturized. It's a great source of alpha linolenic acid, which is an essential fatty acid that has regenerative and anti-aging skin benefits.
✨Frankincense - Frankincense will soothe and reduce inflammation and can also help prevent acne forming thanks to the boswellic acids it contains which are capable of killing bacteria associated with acne.
Continue reading